A weekend on Block Island leaves a perfect amount of time to get to know the island and prepare for the wedding. We encourage our guests to use our mini-destination wedding as an excuse to take that much-needed and deserved vacation. Here are some options that we found on the island.
PROMOTIONS
Sign up with Airbnb using our link and receive $40 off your first stay!
Sign up with Booking.com using our link and receive $20 off your first stay!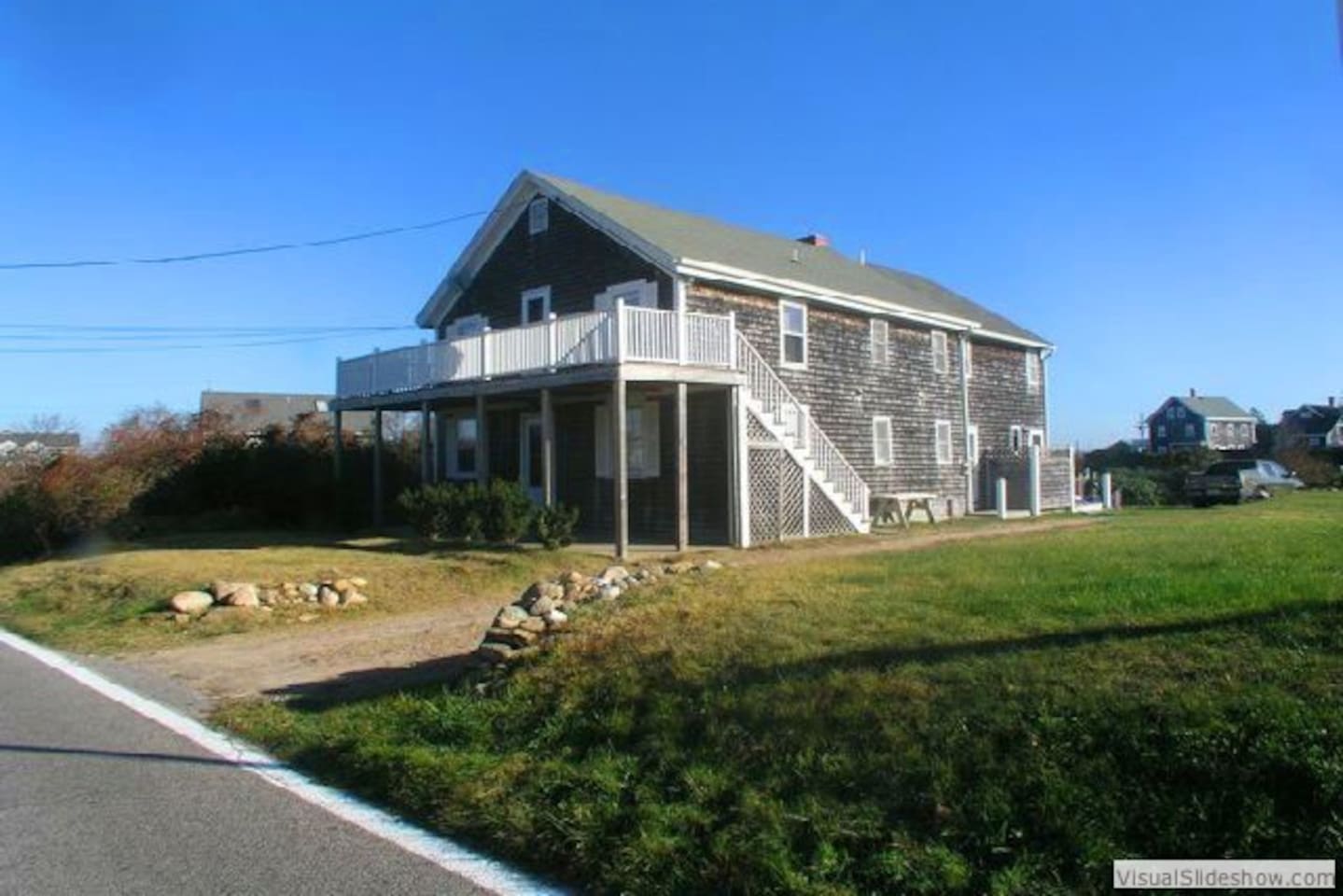 Simonelli Apartment
Sleeps 6 guests
3 bedrooms (1 queen; 2 twin; 2 twin)
2 night minimum
$500/night
Spacious three bedroom apartment. Easy walk to town shopping and the beach. The master bedroom has a queen size bed and a private bath. There are two additional bedrooms with two twin beds each and a full bath across the hall. Fully renovated kitchen-living area. Front and back porches. Large yard for outside activities. Outdoor shower and grilling area.
Historic Apartment
Sleeps 3 – 4 guests
1 bedroom (1 queen; 1 futon)
2 night minimum
$345/night
This Historic Property (1850's) has been completely renovated and is located about 1 mile from town and beaches and is in the least expensive taxi zone. The unit has a kitchenette, 1 queen bed, 1 full bath and double futon couch in living area (sleeps 4 max). Kitchenette has a refrigerator/freezer, toaster oven, microwave, gas grill, and coffee maker. Amenities include wireless internet, TV, air conditioning, outdoor shower, and a private entrance. Lawn chairs set up under 2 maple trees for outdoor seating.
1661 Inn: Rathbone
Sleeps 2 guests
1 bedroom
3 night minimum
$375 average/night
2nd floor
1 king bed
private bath with shower
television
small refrigerator
1661 Inn: Guest House
Sleeps 2 guests
1 bedroom; private OR shared bath
3 night minimum
price varies
These ten cottage style rooms are non-smoking and feature air-conditioning and Wi-Fi. On the ground level, there are four rooms with private bath. Upstairs, on the more economical side, this building also features five small rooms that share two bathrooms and a common ocean view deck as well as the Dodge Room with a double bed and private bath.
Seabreeze Inn
Sleeps 2 guests
1 bedroom; private OR shared bath
2 night minimum
price varies
Located on a corner of unspoiled eastern coastline, off the beaten path. Enjoy over two acres of protected conservation land, a wildflower meadow, freshwater pond and panoramic ocean views. A ten-minute walk to the town of Old Harbor, shops, ferries, and restaurants. Children ages 5 and up only.